Congrats! You're finally preparing to purchase a new vehicle that'll help you sail along the roads of Monroeville, Pittsburgh, and Murrysville with ease. To make your car-buying journey even simpler, the team at Day Ford has designed this library of Ford car comparisons.
Within these guides, you'll get a first-hand look at how our Ford models stack up against the competition. That way, you'll know exactly which automobile is best for your family. Ready to get started? If so, all you have to do is click on the article that features the vehicle that interests you most!
Car Comparisons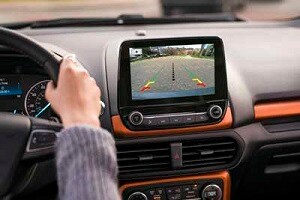 Wouldn't it be great if you could review information about your favorite Ford vehicle and how they compare to similar automobiles on the market? Well, that's exactly where our Ford car comparisons come into play.
By carefully laying out all the important specifications of two vehicles in a way that's easily digestible, you'll quickly understand what makes each model unique. Thanks to these convenient articles, you'll discover the similarities and differences between competing cars from the comfort of your own home.
On top of that, these pages prevent you from having to sift through different brochures and compare automobiles yourself. Instead, you'll have access to all the information you need on one page, regardless if you want to learn more about the dependable Ford Escape, the tough Ford F-150, or any of our other models held in our expansive inventory.
After reviewing the specifications found in our car comparisons, you'll know which vehicles you want to take for a spin. Some of the topics covered in these pages are:
Engine options
Technology and entertainment tools
Safety equipment
Cargo capacity
Cabin upholsteries and more
How Will These Comparisons Help Me?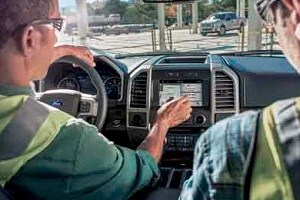 To make it even easier to browse our Ford car comparisons, we've included a handy list of links on this page. After you've chosen the option that includes your preferred model, you'll dive into details on the performance, technology, and safety specifications of our cars and how they stand out from the crowd.
In addition to that, each article serves up some insights on the newest gadgets found inside each of our sedans, SUVs, trucks, and more. That way, you'll learn more about our most innovative technologies before you walk through the doors of our showroom.
Not only does that allow you to identify which tools you want inside your automobile, but it also helps you understand how each device works before you take a seat behind the wheel.
Compare Cars Today!
With so many benefits of reading our car comparisons, why would you wait to start researching more about your next vehicle?
Get started today by scrolling through our Ford comparisons and choosing the one that catches your eye. Then, you'll find out more about the major differences between our rides and those of different makes and models.
Have a few questions? If so, don't hesitate to reach out to our team at Day Ford. We're always happy to help drivers near Monroeville, Pittsburgh, and Murrysville with anything you need to select your perfect automobile
.